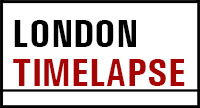 The London Timelapse Collection presents beautiful time lapses of England's capital city. The timelapses can be downloaded from Shutterstock and Pond 5 with links shown in every page.

All the clips are available in full HD and most are also in 4K. New material (from 2019) is shot in 8K and is not on the stock sites so please get in touch if you need super sized timelapses.

A watermarked preview version (1280×720) can be downloaded using the links provided. To start browsing The Collections click here or select one of the categories above.
All material and website design ©2021 Pukka TV Ltd.